Matec Solutions is specialized in manufacturing of crusher wear parts which are 100% compatible with Metso Barmac B series VSI Crusher Spare Parts, Matec Solutions help customers save total cost of ownership with reliable performance and durable wear life, we are the only supplier who promise full life cycle quality warranty, we take care of our customer and products at any time.
The main components of the Barmac B-Series VSI are: Base assembly (including vertical shaft line assembly), Crushing chamber (including Rotor) and Top assembly (including all feed control options).
Barmac B-Series VSI crushers wear parts:
• Rotor Tips, Back-up Tips, Tip / Cavity Wear Plates to protect all areas of the exit ports;
• Upper and Lower internal wear plates to protect the inner body of the rotor;
• Internal distributor plate to receive initial entry impact and distribute the material to each port;
• Feed Tube and Feed Eye Ring to guide the material centrally into the rotor;
• Internal Trail plates to maintain rotor stone beds formed during operation.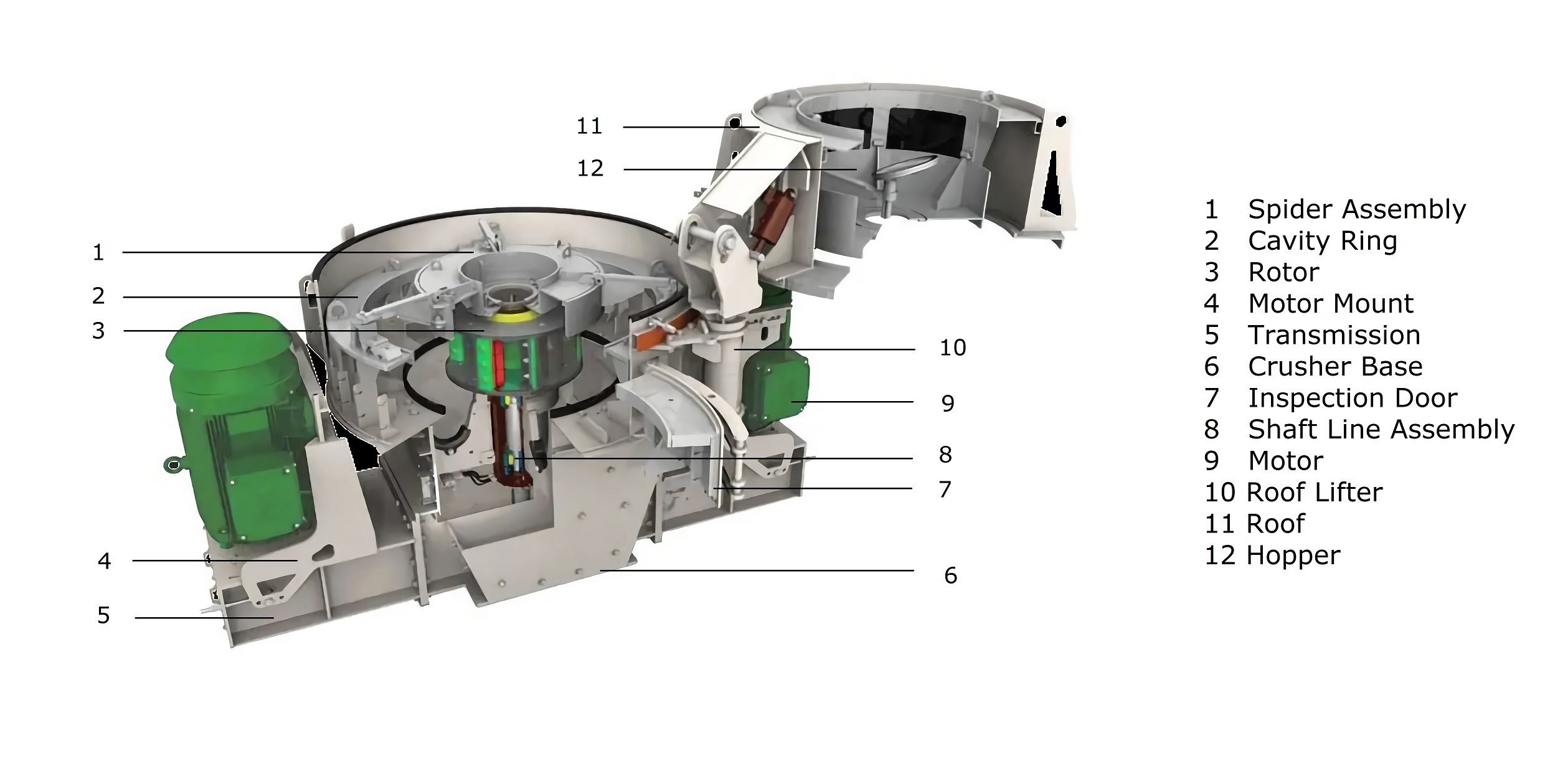 Features:
Matec Solutions VSI spare parts are working for customers all over the world, 100% compatibility and the unmatched quality.
Minimize downtime and operation cost.
For rotor tips, we attach tungsten carbide alloys to areas with severe wear.
Feed tubes, upper & lower wear plates and distributors are usually high-chrome cast steel made.
Metso Barmac B Crusher: